Become a member of Terroirs and get even more exclusive benefits!
Choose a gourmet wine cellar or a friends' club with unique perks at simply fantastic prices.
The best nectars, the best farms, the most critically acclaimed winemakers.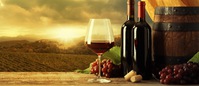 Regular Member:
Initial purchase in our online store equal to or greater than €60.00. Minimum annual purchases: €120.00
Premium Member:
All members with quarterly purchases over €150


After this first purchase, all products will have discounts between 10 and 52%.
You can check the Club's prices by accessing the restricted content for members.
Ask us for more information at:
All prices include VAT at the legal rate in force.
Be responsible, drink in moderation.